The secret of the best and the brightest: bespoke tailoring
Sultans, Royalty, Presidents or Ministers… Behind each of these men, a tailor is creating unique suits, adapted to each different lifestyles, appearances, with a large range of materials, colors and cutting.
A bespoke tailoring Francesco Smalto suit is the result of a high-quality work.
70 hours of work, 33 steps, 20 craftspeople are essential to make each suit by hand, according to the traditional technique. Passionate, constantly in search of perfection, tailors do the same gesture in the last 50 years, within the Parisian sewing workshops.
Each customer, with the complicity of the tailor has the possibility to design its own unique garment according to his demands. With each step, the tailor will understand the imagination of the customer and will meet his requirements.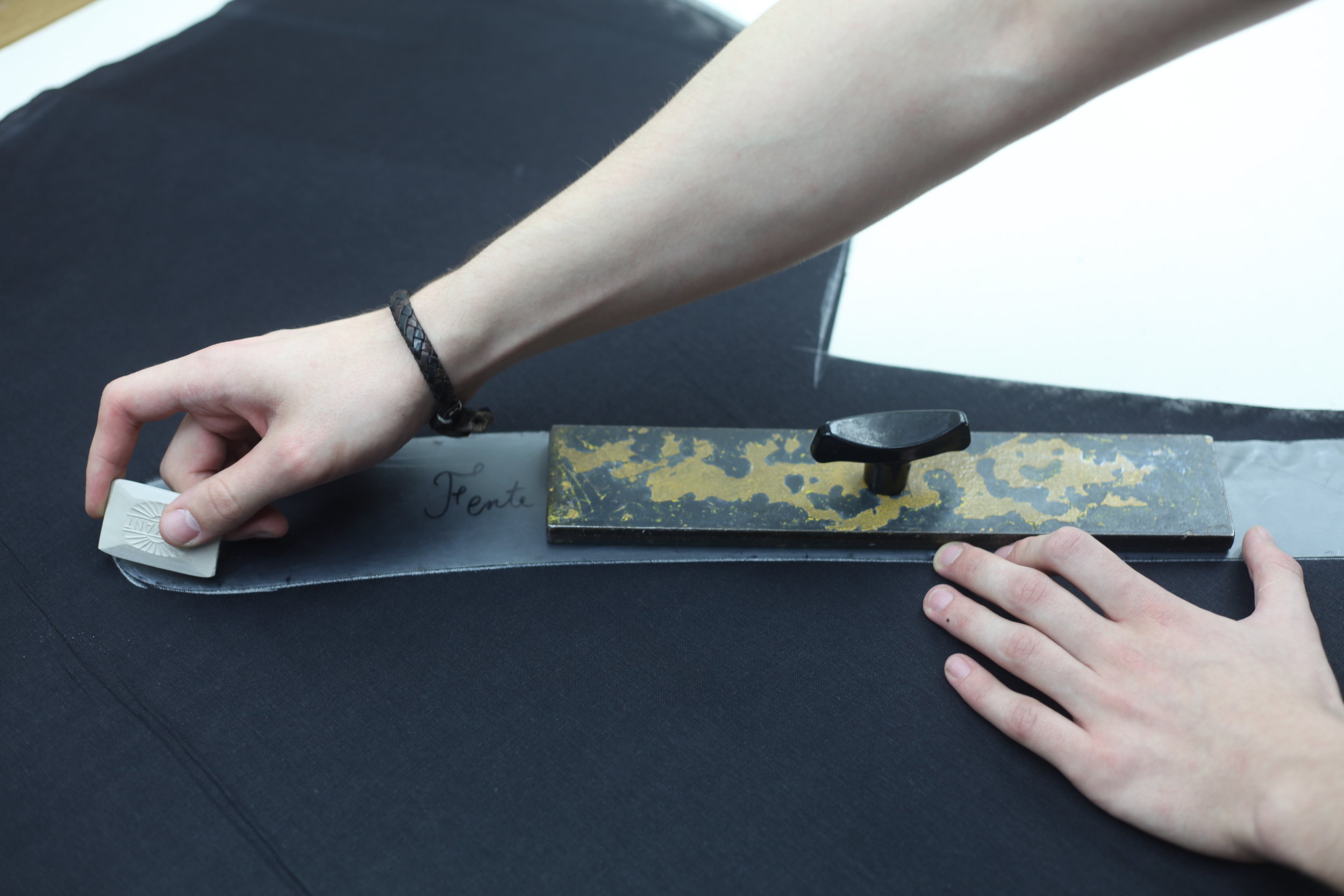 Pattern: conception of a template which will serve as a model to all the future clothes of a single customer.
Tissue cutting and lining: crucial time when the canvas, the fabric of the suit, the fabric of the trouser and the silk lining are notched one after another.
Preparation of sewing logs: they contain all the elements required to make a suit.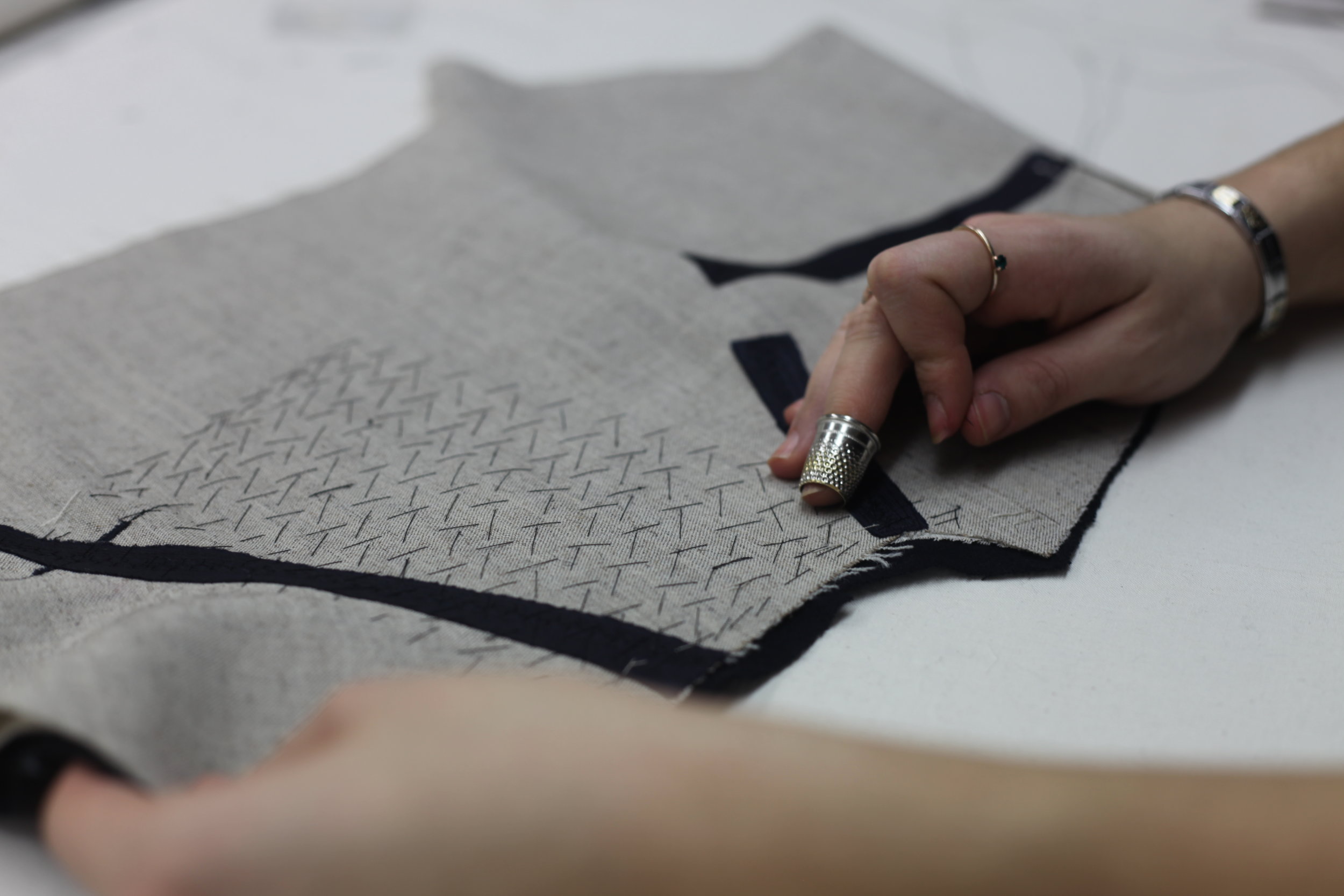 Basting of the garment: in the front of the jacket before moving on to putting the inside and outside pockets, after the stitching of the sides.
Interlinings preparation and the laying of the front of the jacket: it represents 600 stitches by hand. The front of the jacket is the suit's most sensitive part.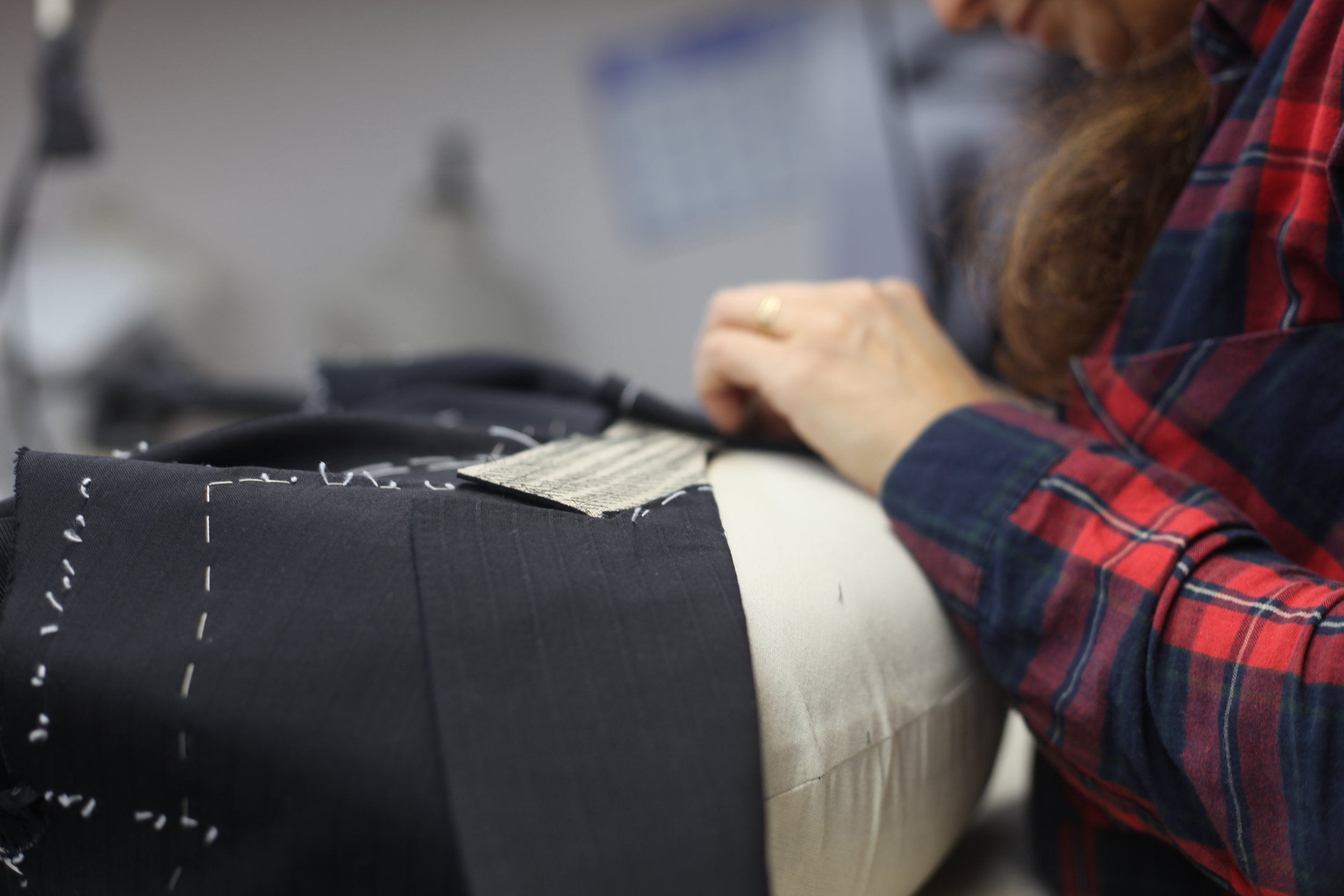 These steps stress the hallmarks of sewing: Shaping, laying, stitching, collar and sleeves lining folding. Then, tailors proceed to the assembly of sleeves, armholes and the control of shoulders.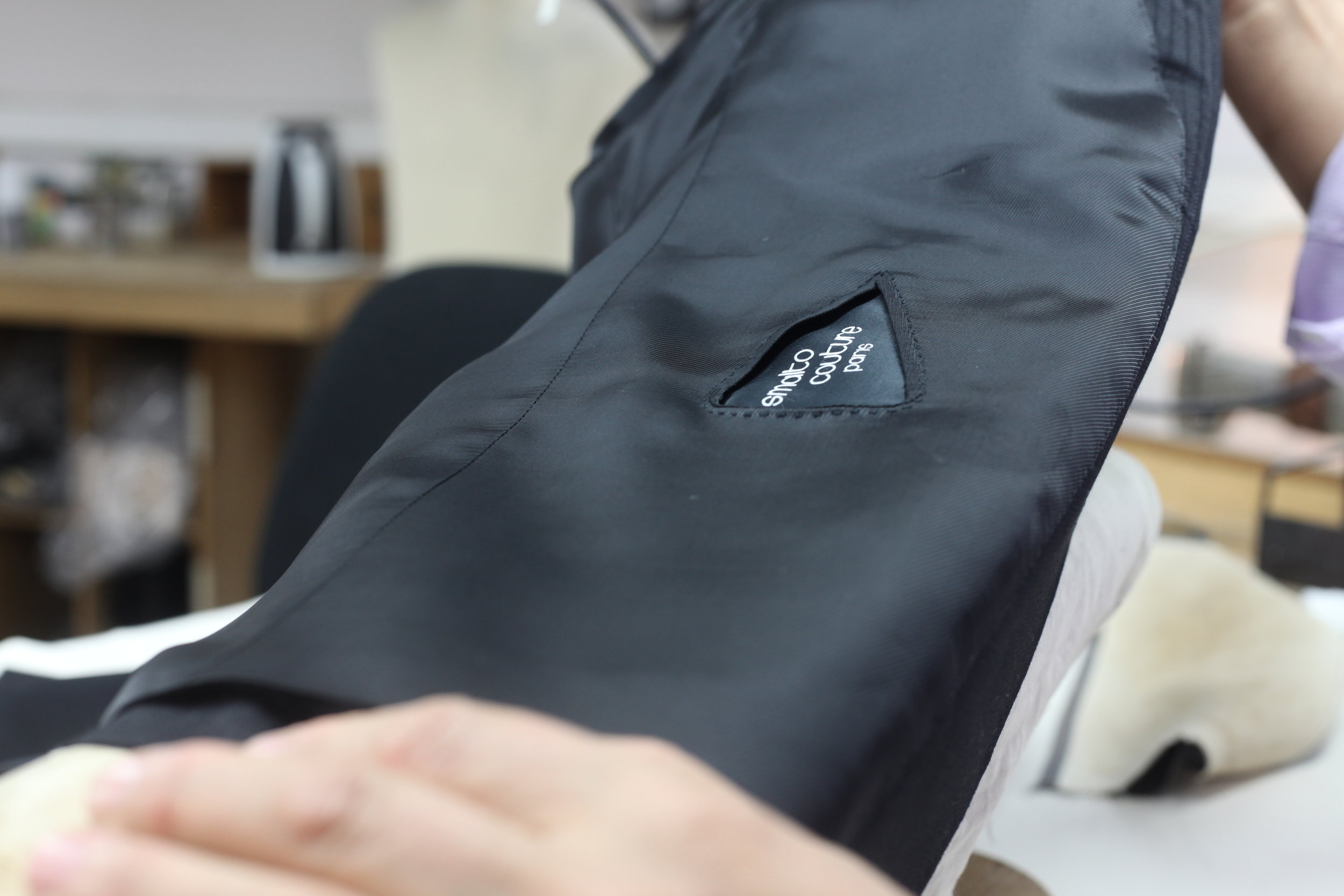 Making of the buttonhole, particularly the Milanese buttonhole, represents a work of 2 hours as well as 180 silk thread stitches. The 'broderie de la mouche' is the technique which consists on realizing 80 silk thread stitches that shall consolidate the slot on the back of the suit. The button laying: selected from the start, the Maison Smalto offers an impressive collection of buttons: mother-of-pearl, gold, black onyx, lapis-lazuli, etc.